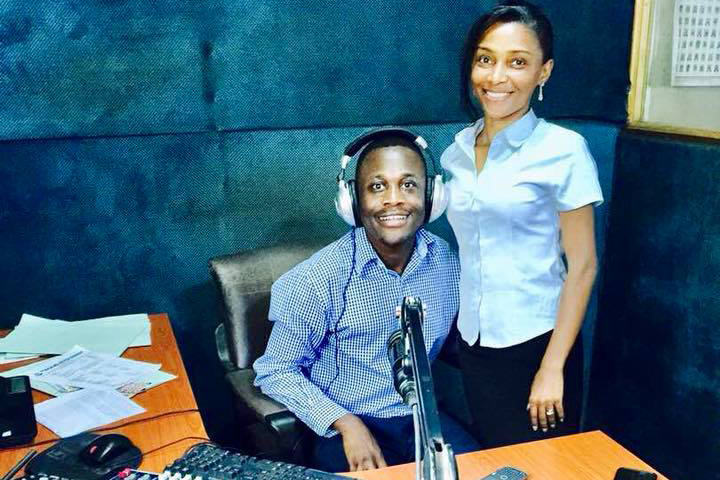 FAITH RADIO 90.5 FM
PLOT NO. 41-56 REPUBLIC STREET, MBALE UGANDA
Tel: 0779 309091 / 0772591198, E-mail: [email protected]
FAITH RADIO MANAGEMENT REPORT 2017
1.0   BACKGROUND
This report entails Human Resource, Equipment, Programs, News, Marketing, Finance and accounts, Mandatory taxes URA, UCC among others.
We sincerely thank our supporters for praying and supporting Faith Radio financially to meet the radio goals in reaching the people of Uganda with the good news in 2017. May God bless you all abundantly! Please take time to study and review this 2017 report on Faith Radio Uganda.
1.1   Success and Achievements 2017
Consistent 24/7 broadcasting has been maintained
Marketing sales rose by 40% through great listenership, instant commission and aggressive marketing
Installation of internet boosting up news and research
We have maintained tax VAT by 50% by dealing with suppliers who are registered by URA to enable us claim tax paid on purchases
Improvement of the overall management of the entire station through staff meetings, vigorous supervision and strictness among senior employees to junior staff
Regular servicing of station generators has been maintained and a new studio computer was acquired
Consistent payment of rent arrears
One of our staff, John King availed his home star times decoder to boost our news and information reception
Staff facilitation and welfare has greatly improved by provision of transport to the staff with the Faith Radio vehicle
On air presentation and content has greatly impacted on our listenership
Staff productivity and performance improved
Applied to Uganda Communication Commission officially to renew the frequency for our radio License
1.2   Challenges 2017
Higher cost of operation in terms of fuel due to unstable electricity power
Some limited skilled staff struggling to keep up with new technology at Faith Radio
Limited finances to replace depreciated assets like chairs, computers, tables etc
High faciality rental costs
Additional funding to hire more skilled employees
1.3 HUMAN RESOURCE
The Faith Radio staff has been supportive and committed to their duties. Their efforts are much appreciated. We have a strong and vibrant Faith Radio listenership.
  Below is list of full time employees and volunteers:
Patrick Okabe – Director
Daniel Okabe – Managing Director
Ronald Segera – Station Manager
Sharon Okabe – Marketing
John Woniala – Producer
Rebecca Kataike – Secretary
Richard Wame – Presenter
Jackson Mulabe – News Anchor
Jackson Nabukoli – Caretaker
Godwin Chaka – Security
Moses Nandala – Prayer and Encouragement
1.4 EQUIPMENT
Our equipment are in good condition and working well, we have not had a lot of mechanical issues due to consistent servicing and maintenance.
1.5 FURNITURE
Office furniture has depreciated over the years needs replacement. The building space is limited, making it difficult for all the Faith Radio departments function efficiently.
1.6 MARKETING
Our marketing efforts improved in 2017.  We brought new companies on board to advertise with Faith Radio such as Africell, a cell phone company. However we still face stiff competition from secular radio.
2 PROGRAMMES
The production director has done a good job to improve on air content that has boosted the performance of the Radio programs through vigorous monitoring, assessments and shaping the presenters to fit media personality and public consumption. The radio plans to engage an expert in media to train presenters.
2.1 NEEDS AND PROSPECT GOALS FOR 2018
In April 2018, we are organizing Faith radio keeping Mbale Town clean event where our listeners, municipal staff, Faith Radio staff and other stake holders are expected to participate in cleaning the town
In Butaleja we are organizing a marathon to fundraise money for Busolwe Hospital to buy mattresses and bed for the patients
Creating more commercial programs and sale promotions
Acquire new equipment like computers, access control system, power back up and fire extinguishers
Improving on sales and Market to larger companies.
Staff job training to increase productivity
Live news reporting and coverage and online broadcasting
Community work to strengthen the Faith Radio image.
Buying new studio furniture tables, chairs and computer desks
Acquiring land to construct a Faith Radio building and media center
2.2   CONCLUSION
In conclusion we saw great improvement at Faith Radio in 2017 we encourage you to support Faith Radio financially to reach its annual budget so as we can work efficiently and expanding the radio ministry.
We are getting the entire staff ready for next year 2018 to be productive in their roles and duties.
Thank you for praying and supporting Faith Radio Uganda.
Changing Lives for Good
Daniel Okabe
Managing Director