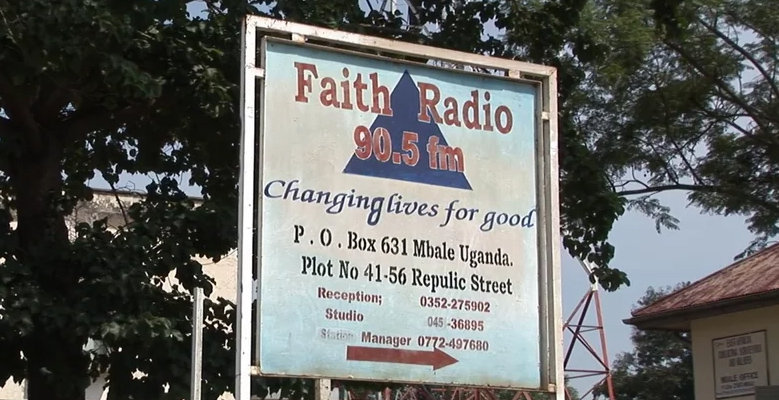 Please make your tax‐deductible checks to: FLMUSA
(First Love Ministries USA is a 501c3)
Mail to:
Don Nourse ‐ FLMUSA
56 Cornflower
Irvine, CA 92620
Online donations can be made at www.flmusa.org/uganda_donate.php
To donate securities (Stocks & Bonds) contact:
Don Nourse
First Love Ministries USA Office: (949) 724‐4703
Cell: (714) 222‐7800
Email: [email protected]‐associates.com
Current and Ongoing Funding Needs
Rent and national radio licensing, Daniel's support and annual taxes: +/‐$36,000 annually.
New Vehicle: We currently have one van for the Planning and Development Manager. We need a van to drive for outside broadcasting assignments, promotions, sales calls and general staff transport. +/‐$15,000
Staff Development & Training: Participation in workshops to expose our staff to modern broadcasting techniques.
Attendance annually at National Radio Broadcasting Conference in USA. +/‐$4,000
Microphones, on air light, encoders, stabilizers, broadcast telephone (for live "on‐air" phone calls) and proper air conditioning +/‐$10,000
Future Needs: Faith Radio Broadcasting House
The radio is now operating in an old dilapidated building owned by the Local Government. The monthly rent is a challenge. The Solution is to purchase land and build our own building.We plan on a single story building with space for community meetings and Christian broadcast training as well as extra space to be rented out to generate additional income.
Expansion of Coverage
Two years ago we constructed a new tower on a nearby mountain. Faith Radio now has a greater coverage of +160 Kms/+100 miles.
To become a National Radio Station we need new boosters/sub stations in Northern, Central and Southern Uganda to carry our signal.
This Project requires +/‐$35,000 for substations and the equipment required.