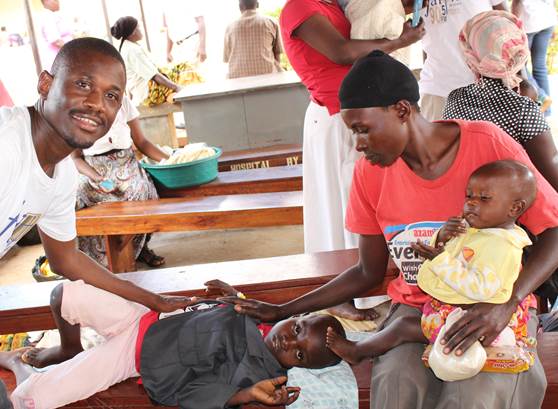 Dear Friends,
I thankfully greet you in the all-powerful name of our Lord Jesus Christ!
Thank you for your continued prayers and financial support for our ministry at Faith Radio Uganda.
We thank God that we have had some meaningful rain in the last two weeks. We pray that the drought is truly over and the planting of new crops will have great success. Many families have been affected by the drought and resulting famine. The famine is ongoing until the crops are harvested and food prices decrease. Faith Radio is reaching out to comfort all those who are suffering with the hope found only in Jesus Christ.
Much of my work is done in our capital city Kampala. Kampala is where the headquarters of the companies we want to obtain contracts with to advertise are located. Please pray for our success, we need God to open the doors so can increase advertising income to cover operations costs.
We are in the process of registering Faith Radio for corporate companies events to promote more awareness of Faith Radio. This will help promote and support our listener and support base.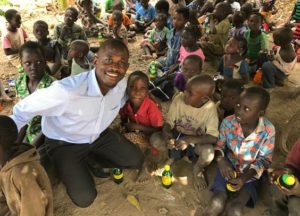 Personally, please pray for my grandparents health, it has been failing and requires medical attention. I will be visiting their village tomorrow to check on them. Please pray also for my parents health, and for my safety as I continue to travel throughout the region to serve God through the Faith Radio ministry.
We are very thankful for a special gift that came in ($4,500) this last month to cover the rent. However, we have these remaining urgent needs, please pray!
License: $1,500
URA Taxes: $3000
Salaries, 3 months: $4500
May God continue to bless you all abundantly!
Daniel Okabe
Planning and Development
Faith Radio Uganda
---
Please make your tax-deductible checks to: "FLMUSA" (First Love Ministries USA)
mail to:
Don Nourse – FLMUSA
To donate securities (Stocks & Bonds) contact Don Nourse.
First Love Ministries USA