Faith Radio Uganda
Faith Radio was started in 2006 by Impact Ministries Uganda in partnership with First Love Ministries USA.
Faith Radio is a Christ focused radio station broadcasting at 90.5FM from Mbale, Uganda.
Faith Radio broadcasts in English and local Eastern Ugandan languages such as: Luganda, Lugisu and Ateso.
Special treatment is given to other local languages including Swahili for the listeners in the neighboring country of Kenya.
Public Communication
Radio is the primary source of news for the typical Ugandan.
Regular electricity in the villages or towns does not even exist. Even in the larger cities the power is often off several days a week.
The populace depends on charcoal fires to cook. The use of TV or Internet is out of the question unless one goes to an Internet Bar/Club to pay for time on the internet or watch TV.
Therefore dry cell radios are how the majority of Ugandan people get the news and current events.
Our Audience
Our audience is young. The average age in Uganda is 15.5 years, with a life expectancy of about 53 years. HIV/AIDS has decimated the adult population because few can afford treatment. As a consequence there are thousands of orphans, as the typical family unit is being devastated.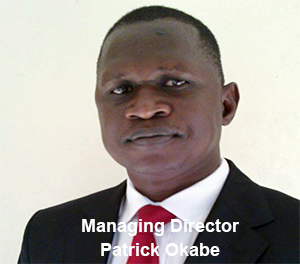 Patrick Okabe
Managing Director
Pastor Patrick & Christine Okabe are the founders and overseers of Impact Ministries Uganda.
Pastor Patrick Okabe has witnessed firsthand in Uganda a remarkable awakening that is touching thousands of people across the country of Uganda, Patrick and his wife Christine founded Impact Ministries in 1999. Having served as the President of a Bible college in Uganda, Patrick and Christine planted a church in Mbale town which today has grown into a fellowship of 140+ churches in over 20 districts in Uganda
Patrick and Christine demonstrate a genuine passion for God and compassion for God's people right across the country with a large orphanage and school in Uganda established and people experience continually "The marvelous works of God" in unusual signs of God's supernatural Grace and Power.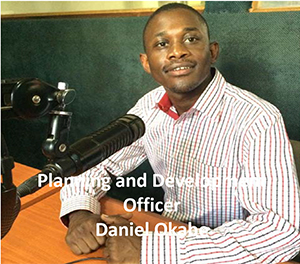 Daniel Okabe
Planning and Development Officer
Daniel Okabe is the son to pastor Patrick Okabe. Daniel is passionate about serving his community in Uganda. Daniel holds an associate of arts degree in communication from Golden West College in Huntington Beach, CA and a Bachelors of Arts Degree in Communication from Vanguard University of Southern California in Costa Mesa, CA. Daniel resettled back to Uganda to serve with Faith Radio Uganda. He is passionate about his work and reaching the community especially the youth, hospital and encouraging and supporting the community.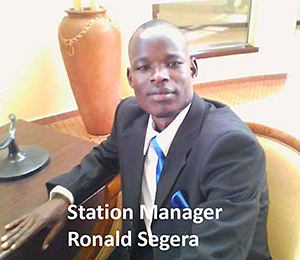 Ronald Segera
Station Manager
Ronald Segera has grown up under the stewardship of Impact Ministries Uganda. He is a married young man who has a passion for God even through the challenges he has faced in life. He has continued to be committed to the work of Faith Radio Uganda serving as the current station manager.