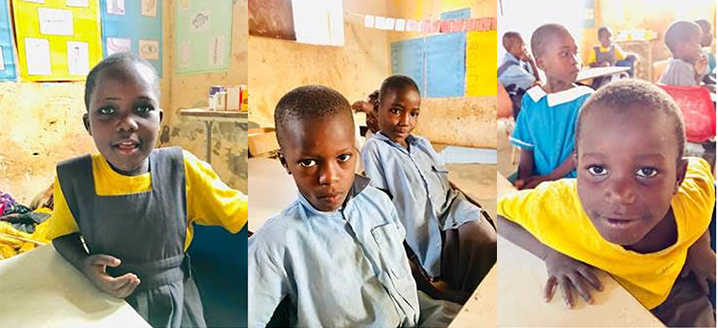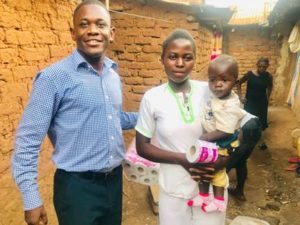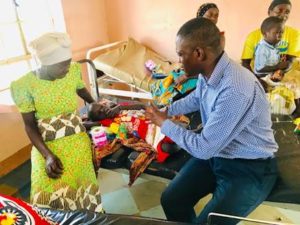 Dear Friends,
We pray for you and your families. Thank you for your continued prayers for me, my family and ministry. As we head to Christmas lets be reminded that Jesus is the reason for the season.
We are getting ready for our annual Children's Christmas party on Christmas eve. It will be a great time to share Christmas with the kids at the orphanage.
This very special event brings great joy and makes the love of Jesus so very real in the lives of these homeless children who have nothing but what you provide through your love gifts throughout the year.
We so encouraged by, and thankful for, the support that has been offered over the years for the annual Orphanage Christmas Party.
We just returned from a two day Conference in Kenya. I attended the conference with my wife and the Faith Radio Manager. We were able to share about Faith Radio and to also confirm that Faith Radio airwaves reach this part of Kenya. We were encouraged by the many people who listen to Faith Radio.
We are also getting ready for our annual youth conference coming up this week – Wednesday through the weekend. Faith Radio will be there to promote and build listenership. We are expecting over 1000 youth from all around Uganda and nearby Kenya. Please pray that many will get to know Jesus at the conference this week.
We are also winding up this year with our end of year Faith Radio staff party. This is a time to thank our staff for the work and commitment to serving God through Faith Radio Uganda throughout the year.
We have also worked to improve our marketing efforts this year, we have contracted for advertising with two more companies for soap production and cellphone credits.
Today we visited a local radio called Soroti FM, We travelled 2hrs and were invited to visit with their studios. We learned a few ideas that will help Faith Radio grow in the near future. Our goal is to partner with other radio stations in the country so that we might share ideas and learn new things to help Faith Radio grow and bring glory and honor to our LORD Jesus!
Prayer Requests
Provision for needs of the children at the orphanage
Expanding the reach of Faith Radio
Health & Healing for my Father & Mother
Success for Faith Radio advertising marketing efforts
Safety of the Faith Radio staff
Funding for staff salaries, rent and equipment repairs and replacement
"Go into all the world and preach the Good News to everyone." (Mark 15:16)
We are praying for you and thank you for partnering with us at Faith Radio Uganda.
Merry Christmas,
Daniel and Sharon Okabe
Managing Director
Faith Radio Uganda
Follow Us on Facebook: https://www.facebook.com/faithradiouganda/
We need your financial help!
Please make your tax-deductible checks out to:
"FLMUSA" (First Love Ministries USA) and mail to:
Don Nourse – FLMUSA
56 Cornflower
Irvine, CA 92620
To donate securities (Stocks & Bonds) contact Don Nourse.
Don Nourse
Chairman/President
First Love Ministries USA
O (949) 724-4703
C (714) 222-7800
Email: dnourse@lee-associates.com