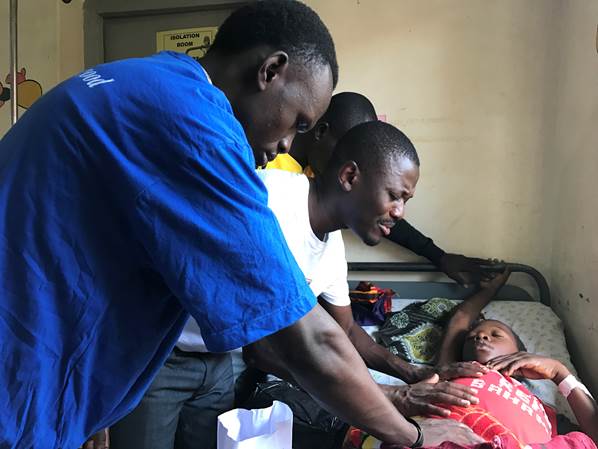 Dear Friends,
Thank you for your continued support for Faith Radio Uganda. I continue to pray for you and your families.
I continue to serve God through Faith Radio Uganda and enabling the radio ministry grow!
We have signed a new contract with the Management institute in Uganda for 8 months for 2000$ Praise God! We have also renewed our contract with Livingstone University a Christian University in Uganda
We are focused on increasing our advertising sales so that we can reach our goal of making Faith Radio financially self-sufficient. Please continue to pray for our efforts.
Please pray for our Faith Radio listeners in the famine ravaged areas and all the families out there. Currently there has been prolonged drought in some areas in Uganda and therefore farmers have not been able to grow their crops which has caused devastating famine in some areas people have lost their lives due to hunger.
Please pray for funding so that we can help!
Faith Radio Uganda continues to be actively involved in community outreach and this are part of our efforts at this time to reach out to the famine stricken areas. You are welcome to make a donation towards the Faith Radio Uganda food program that we will embark on in the famine stricken areas in Uganda this month. Please pray for rain so that the drought can end in those areas affected.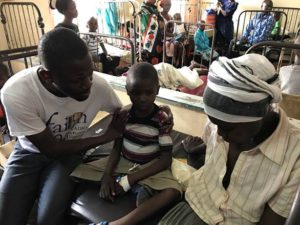 Prayer Requests
– Pray for my personal monthly support.
– Pray for Radio Station Rent
– Pray for safety for the Faith Radio Uganda staff
– Pray for my parents for healing and good health
– Pray for my grandmother who is currently hospitalized in Kampala
– Pray for funds to purchase food for those suffering from the drought
Thank you for allowing me share my ministry with you all. May God continue to bless you abundantly.
Daniel Okabe
Planning and Development
Faith Radio Uganda
---
Please make your tax-deductible checks to: "FLMUSA" (First Love Ministries USA)
mail to:
Don Nourse – FLMUSA
To donate securities (Stocks & Bonds) contact Don Nourse.
First Love Ministries USA