We greet you in the name of our Lord Jesus Christ. Thank you for your prayers for them ministry of Faith Radio Uganda! We are praying for you all.
We just concluded our monthly management meeting discussed issues pertaining listener growth and development. Most importantly focusing on how we can reach more areas with the gospel of our Lord Jesus Christ. Please do pray for the increase of our listening base.
We recently installed cable TV to the Faith Radio Uganda offices, so now our news reporters can keep current with local and international news. We are also able to play Christian Television direct audio to the radio station.
Please continue to pray for little Joyce, one of our staff member's child, she is just recovering from acute pneumonia. We the staff at Faith Radio have been standing with this family at this tough time and we thank God for answered prayer.
Heavy rains have made marketing and community outreach programs impossible because of the extreme flooding. The heavy rains have cut off major roads and the main highway to Kampala our capital, where we do most of our marketing, has often been cut off by large fallen trees causing long delays on the highway and many accidents.
Please pray for the safety of the communities in Uganda as heavy rains have caused mudslides and flooding, which have cause loss of lives while destroying food crops which can cause famine.
Heavy rains have also caused an outbreak of cholera in parts of Kampala. Please pray for the people living in these areas also.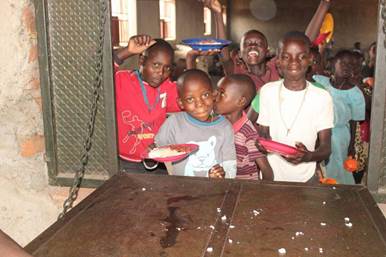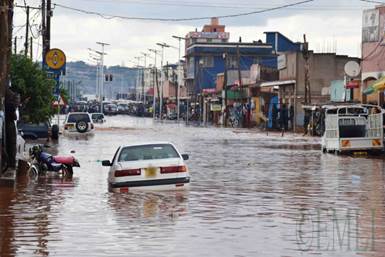 We need to repair and increase the sound proofing of the studio as well as install new carpet replace the old and damaged furniture. We need about $1,500 to revamp of the radio station. Please consider helping us with this special need.
The Uganda electricity Board visited our radio station to check on our maintenance routine of the electrical wiring and status in the building. They require us to have new electrical wiring as the building is very old and some of the wiring is exposed, which is prone to electric shocks and fires. We do not have a budget as yet, but ask that you pray for this need as well.
Prayer Requests:
Safety during these heavy rain season in Uganda
The funding for our monthly budget ($4,200)
Orphanage kids monthly budget
For me and Sharon to as we work together in ministry
For my parents health, Dad's blood pressure is high again
For safety of all Faith Radio staff
Faith Radio advertising marketing efforts
We encourage committed monthly supporters for Faith Radio Uganda. We also encourage you to engage in mission trips to Uganda to visit the ministries which you are part of.
May GOD continue to bless you all abundantly.
GOD bless you,
Daniel Okabe
Managing Director
Faith Radio Uganda
Follow Us on Facebook: https://web.facebook.com/daniel.okabe
Please make your tax-deductible checks out to:
"FLMUSA" (First Love Ministries USA) and mail to:
Don Nourse – FLMUSA
56 Cornflower
Irvine, CA 92620
To donate securities (Stocks & Bonds) contact Don Nourse.
Don Nourse
Chairman/President
First Love Ministries USA
O (949) 724-4703
C (714) 222-7800
Email: [email protected]